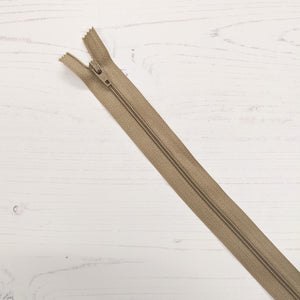 Closed end zips. Choose your colour from the drop down menu below. 18" long.
The perfect size for making our oil cloth wash bag - https://www.owlandsewingcat.com/products/oilcloth-wash-bag-pattern
Please note - We have done our best to accurately photograph our haberdashery but due to different device screens colours may differ slightly to the original product.
If you require a certain size zip, you can use our handy blog post showing you how to shorten a zip here - https://www.owlandsewingcat.com/blogs/blog/how-to-shorten-a-zip